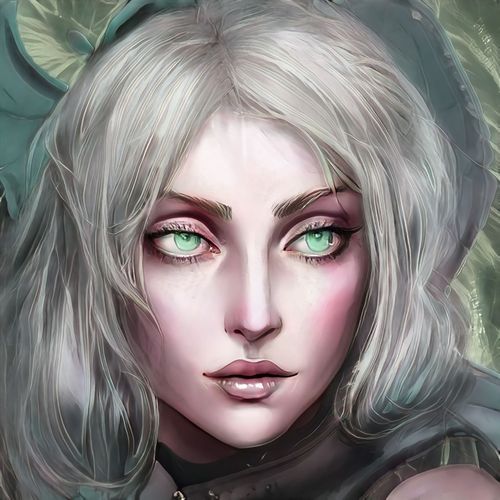 Giselle Mermidion Ashdene
A creepy and mischievous mentalist fascinated by dark knowledge, who's constantly torn between behaving chaotically or not behaving at all.
Originally, Giselle should never have been created. The basic concept for my character of "Contes Ensorcelés" was that of a nerd with two eyes and a snot: code name "Barnabé". The character was finished, but shortly before the first session, it turned out that another PJ in the group was drawing from the same register. Two antisocial nerds out of four PJs was way too much. Thus, Barnabé plunged into the abyss of oblivion even before his birth to give way to a different concept.
It was necessary to find a new character to fit perfectly into an already composed group. The latter included an asocial nerd (Sushi), a popular girl (Ichigo), a bully (Adryan) and a mythomaniac scammer (Arashi). Logically, there was room for a second girl, the typical grumpy and terrifying kid from a good family. Thus was born the idea of Giselle, the girl that even grown-ups are afraid of. To underline this idea, dear Arashi used to call Giselle "Mandy" for reasons absolutely unknown to our PJs.
When we left "Contes Ensorcelés" for "Anima Beyond Fantasy", Giselle turned into a grown-up, more serious and mature version of her former self. Fits of anger gave way to apathy and indifference, her dedication to research became stronger and the influence of the gods made her the typical "fake villain" character. Callous on the outside, soft on the inside.
Character
---
Occupation
Occult reseacher
Meta information
---
Frequence of play
A great deal of times