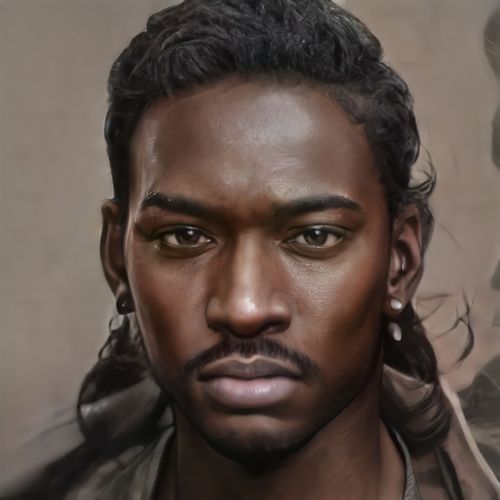 Isaiah Jemjhet
A pleasant Guardian of Fire, who embarked in the Crusade to liberate an allied city, despite his strong impostor syndrome.
Just like Tybalt's, Isaiah's name was taken from Guild Wars, albeit borrowed from a less prestigious character: Confessor Isaiah.
The character itself is a departure from Tybalt's stern, somewhat obsequious personality, Isaiah being carefree and more likely to lead than to obey.
I strongly hesitated between a Guardian of Fire and a "Feeder", to the point I made two versions of the character, but eventually went for the additional muscle. The team did not regret it.
Character
---
Occupation
Guardian of Fire
Meta information
---
Frequence of play
Quite a few times